We can provide any of the kit you'll need to kick off your trampolining career! Please let us know at any of your sessions and we'll sort the rest.
Badges & Certificates
£3.00
Trampolining Shoes & Socks
£7.50 / £1.50
Leotards – New and Pre-loved
From: £10-20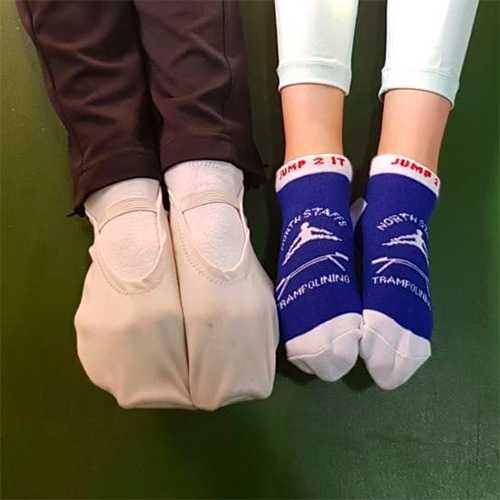 Trampolining T-Shirts
Pricing in size charts below.
We Will Need
Name to go on the back
Size and which style of T-shirt
Payment in cash before
processing the order
Sizing
Keep Calm & Carry on Trampolining
Available in Red, Pink or Black
Kids (£12)
Adults (£13)
3 to 4
5 to 6
7 to 8
9 to 11
12 to 13
S
M
L
North Staffordshire Trampolining
Available in Navy Blue or Royal Blue
Kids (£13)
Adults (£17)
5 to 6
7 to 8
9 to 10
11 to 12
13
S
M
L